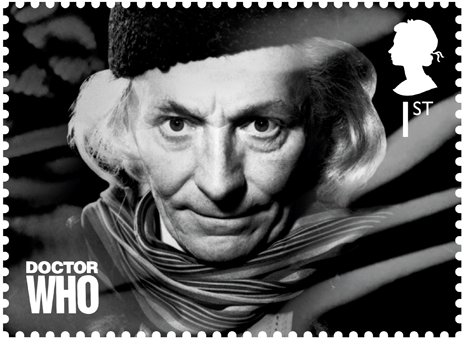 This March, a new collection of Royal Mail stamps will be issued to mark the 50th anniversary of Doctor Who. There will be eleven first class stamps, featuring each of the Doctor's incarnations to date, and four second class stamps of his most notable enemies, including the Daleks and the Cybermen.
Andrew Hammond of the Royal Mail told BBC News that they made the stamps to "pay tribute to the brilliant actors that have played the Doctor over the years, as well as the adversaries that helped make the show so popular".
And here's how they will look, starting above, with William Hartnell as the First Doctor, from 1963.
Here's Patrick Troughton as his successor:
And Jon Pertwee as the Third Doctor:
And here's his successor, Tom Baker:
Peter Davison was the Fifth Doctor…
…followed in due course by Colin Baker:
And here's Sylvester McCoy (we're on the Seventh Doctor now, in case you're getting lost):
And now Paul McGann:
Christopher Eccleson was the Ninth Doctor:
I'm going to pass on the opportunity to make a gag about licking David Tennant here. You were all thinking it anyway:
And Matt Smith brings us up to date: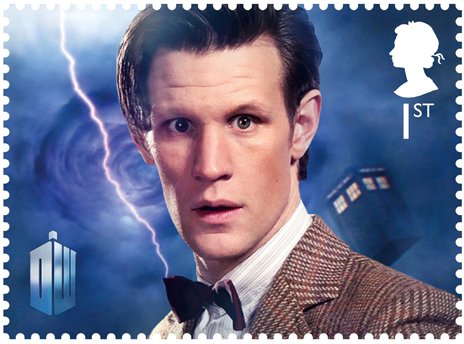 We'll put up the second class stamps when they're available, but for now, may I suggest you become pen-pals with some British people that enjoy writing letters? You have until March.
For more info, go to www.royalmail.com/doctorwho
Read More
Filed Under: