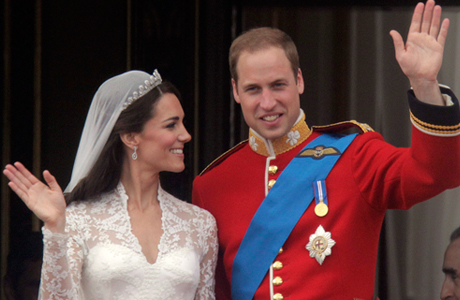 It's been made official, Kate Middleton is pregnant. The Duke and Duchess of Cambridge are expecting their first child who will be third in line to the throne.
In this day and age, what better way to send congratulations than … a Tweet! British celebrities are at attention sending their best wishes. Check it out!
Prime Minister Cameron: "I'm delighted by the news that the Duke & Duchess of Cambridge are expecting a baby. They will make wonderful parents."
Piers Morgan: "Congratulations to every magazine editor for calling Kate Middleton's pregnancy – especially those who did covers on it 11 months ago."
Cheryl Cole: "I'm sooooooo excited that we're having a royal baby !!!! Congratulations to Kate and Wills !!!!!!"
Olly Murs: "Cool #royalbaby that's amazing news!! Dam it how comes they never mentioned it on the XTRA Factor last week haha"
Gregg Sulkin: "Amazing news that Kate Middleton is having a baby."
Richard Branson: "Congrats to Kate & Will on expecting your first child. The happiest day of your life to look forward to!"
It's not just Brits …
President Barack Obama and wife Michelle went the more traditional route and released a statement saying, ""We extend our congratulations to the Duke and Duchess of Cambridge on the welcome news out of London that they are having their first child."
BBC News has put together a photo montage of the Duke and Duchess of Cambridge's romance leading up to the big news.
Do you think they will have a boy or girl?
Read More
Filed Under: