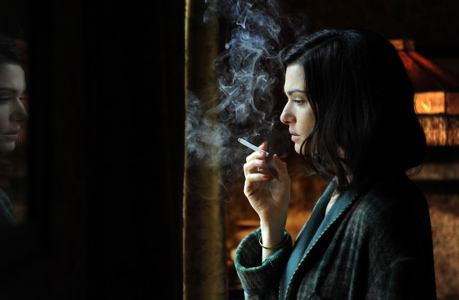 Raise the Union Jack over Manhattan in celebration. The New York Film Critics Circle, the prestigious movie reviewers group based in the Big Apple, picked Brits Daniel Day-Lewis and Rachel Weisz for top acting prizes in its annual awards voting.
The NYFCC voted yesterday for its 2012 Awards, which will be presented on Jan. 7 at Crimson, a New York nightclub.  The group's awards, among the earliest voted on, often serve as a harbinger for what the rest of the awards season will bring.
Day-Lewis, considered a frontrunner for this year's Oscar, was named Best Actor for his brilliant performance as America's 16th president in Lincoln.  Weisz, whose win was more of a surprise, carried off the Best Actress prize for her haunting portrayal of a married woman involved in an unhappy affair in The Deep Blue Sea.
The critics' group gave its Best Picture prize to Zero Dark Thirty, a suspense drama that reconstructs the hunt for Osama Bin Laden. Kathryn Bigelow, who directed the film, won Best Director. The movie opens in select cities on December 19 and goes wider January 11. Bigelow also won the NYFCC Best Director and Best Film prizes in 2008 for her previous film, The Hurt Locker.
It was Weisz's first win with the NYFCC but Day-Lewis' fifth. He took home Best Actor previously for There Will Be Blood in 2007, Gangs of New York in 2002 and My Left Foot in 1989, and Best Supporting Actor for both My Beautiful Laundrette and A Room with a View in 1986.
For a list of this year's other winners, click here.
Read More
Filed Under: