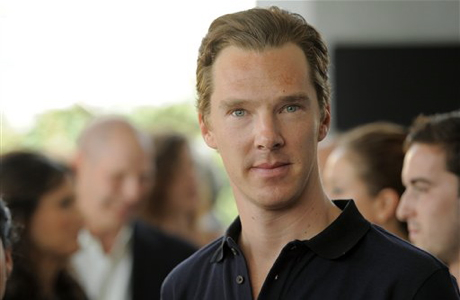 Even though Sherlock star Benedict Cumberbatch is super busy he took a minute to give us all a bit of insight into his villainous character, not yet named, in director J.J. Abram's Star Trek sequel entitled Into Darkness.
He plays nemesis to Chris Pine's Captain Kirk but Cumberbatch explains it's not as simple as "good" versus "evil," reports Trek Movie.  
He confirms that his character is indeed a bad guy but "the actions he takes has intent and reason."
Cumberbatch was attracted to the character for its complexity rather than being strictly black and white saying, " … this is the appeal of J.J.'s works and I felt challenged as an actor."
He was a fan of the 2009 Star Trek but predicts the next one will become "far-bigger" scale.
If you can't wait until May 17, 2013 to see Mr. Cumberbatch in this action flick – he has plenty of other projects going on. Check out Anglophenia's recent updates on Busy Benedict.
We wonder what reason his character has to justify his actions?
Read More
Filed Under: