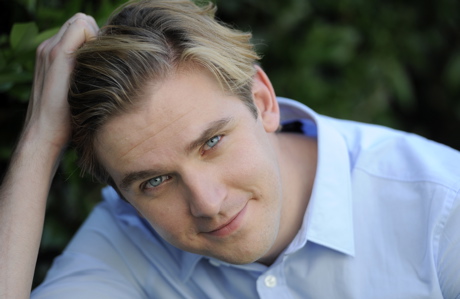 Say it isn't so. Actor Dan Stevens has confirmed that he won't be joining Downton Abbey for the show's fourth season, which begins shooting in the UK in February.
Stevens plays heartthrob Matthew Crawley on the hit British series. He is currently starring on Broadway in New York alongside Jessica Chastain in The Heiress and says that while he will miss Downton, he didn't want to be tied to doing the show at the expense of missing out on the many tempting other opportunities, including film roles, now coming his way.
"We were always optioned for three years. And when that came up it was a very difficult decision. But it felt like a good time to take stock, to take a moment. From a personal point of view, I wanted a chance to do other things," he said in an interview with the British newspaper The Telegraph. (Warning: click on the newspaper's story at your own peril. It contains major spoilers for Downton Abbey's third season.)
Stevens characterized the three years he spent working on the show as "an amazing journey" and said he'd miss hanging out and joking on set with his cast mates. He noted that Maggie Smith in particular is a cut-up. "There are certain takes where you can see us still half-chuckling from some remark she has made just before 'action'," he said.
Read More
Filed Under: