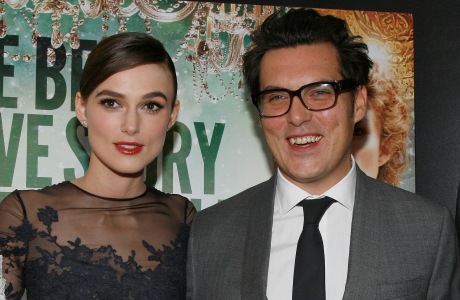 The period film Anna Karenina – out today (Friday Nov 16) – based on Tolstoy's classic novel – marks the third screen collaboration between Keira Knightley, who plays the title role, and director Joe Wright.
He says: "We have a kind of shorthand and we know each other really well. We're like siblings really."
Their previous actress-director efforts include Pride & Prejudice and Atonement – in both cases Knightley was in a leading role.
Wright concedes at times it's been tempestuous: "We kind of love each other very much – and sometimes she hates me too and we argue sometimes – and that's okay."
When Anna Karenina was launched at the Toronto Film Festival two months ago it drew some good reviews but not every critic was happy with the way in which the story was staged. It's not a conventional presentation – a lot of the action takes place in a mock theater. 
Wright says: "I'm interested in the form of film – and film grammar – and I wanted to see if there was an opportunity to use Tom Stoppard's script almost like a play."
It's another period piece from Joe Wright – but he believes it has relevance for modern audiences because of its treatment of character and of love. He says: "I think of period movies as being a form of fantasy. I like the idea that they give you an opportunity to set your imagination free."
Read More
Filed Under: