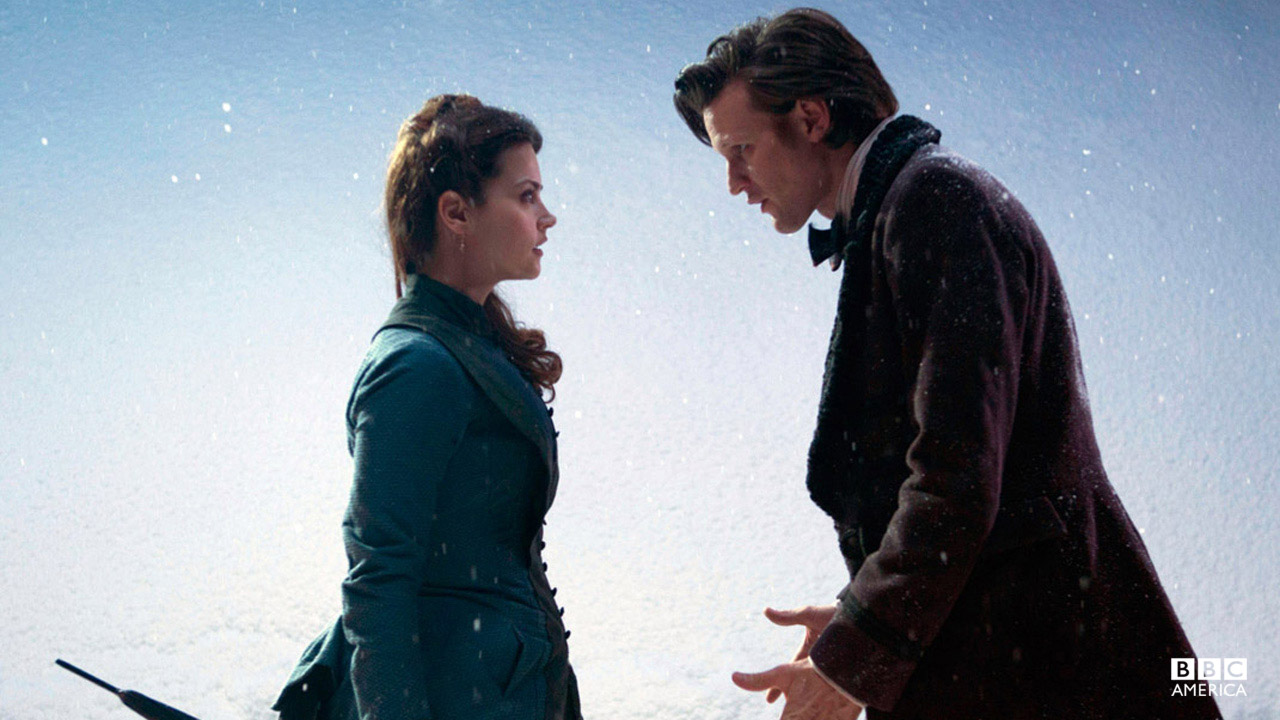 It's that time again: time for the traditional Doctor Who Christmas Special prequel and trailer, as hosted by the BBC's Children In Need. In previous parenthetical episodes we've seen the Doctor meet his old self from five regenerations back, we've seen the Doctor stripped of his clothes, there was even that moment when it looked like David Morrissey was going to take over from David Tennant.
So, the stakes are high. Luckily we've got the right people for the job. Look, here's a picture. The Doctor likes top hats now:
And here's another. Look out for Bill Sykes, JL!
This one raises more questions than it answers: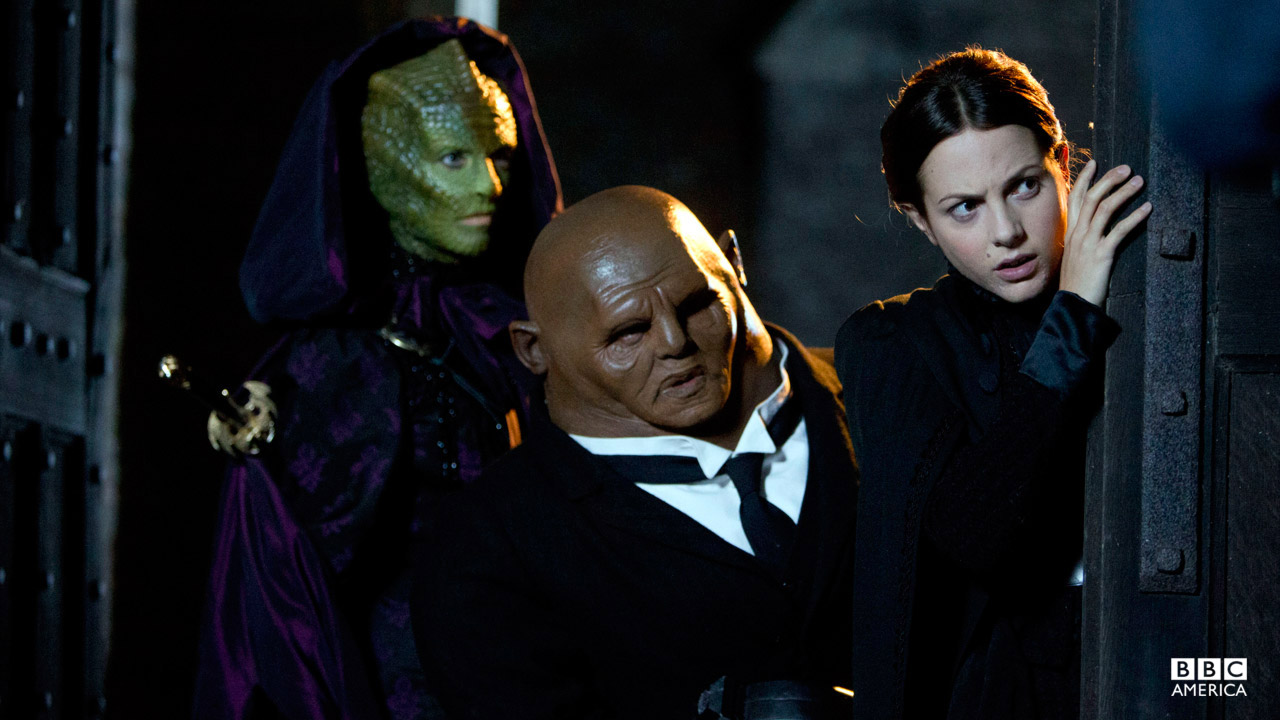 And here's Richard E Grant, looking stern:
All very exciting stuff, I trust you'll agree. But what does it all mean?
Well, these two videos should help. Remember, the last time we saw the Doctor, he had just lost Amy and Rory. And now, without making too much more of a fuss about it, here's this year's actual Christmas prequel, written by Steven Moffat:
And here's the trailer for the Christmas Special itself:
Note, if you want to pore over any of these pictures at a reasonable size, check out BBC America's gallery.
Read More
Filed Under: