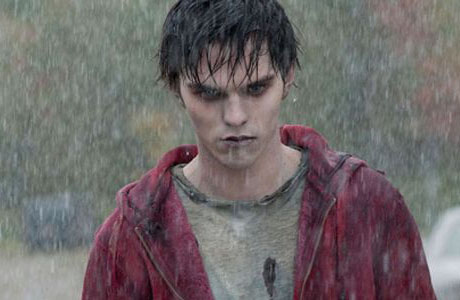 Move over vampires, looks like zombies are the cool new supernatural beings in town. With the Twilight film saga coming to an end and the rising popularity of AMC's The Walking Dead, the film Warm Bodies couldn't be coming at a better time.
Based on the novel by Isaac Marion, this unconventional rom-com proves that even in a post-apocalyptic zombie wasteland, romance can blossom. Entertainment Weekly has released a new poster for the film, which stars Nicholas Hoult (Skins, X-Men: First Class) as the leading zombie, R, and Teresa Palmer (I Am Number Four, The Sorcerer's Apprentice) as his human love interest.

The film is slated to be released February 1, 2013 and also stars John Malkovich and Rob Corddry.
Skeptics: before you roll your eyes, check out the trailer. You'll find that that the film's vibe is a lot less Twilight and a bit more Shaun of the Dead.
Fancy seeing an undead Nicholas Hoult? Let us know in the comments! 
Read More
Filed Under: