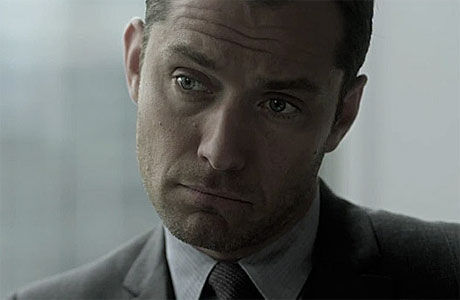 That's right, after chasing around Victorian London as Doctor Watson, two steps behind Robert Downey Junior, in Guy Ritchie's Sherlock Holmes franchise, Jude's a man of medicine again. This time he's the hippocratic heartthrob in Steven Soderbergh's new thriller Side Effects, as he plays a doctor whose professional ethics that are under scrutiny.
It seems one of his patients has developed an extreme reaction to a wonder-drug he prescribed to deal with her stress, and it's the kind of reaction that leads to a court case, rather than antibiotics:
The film also stars Catherine Zeta-Jones, and Rooney Mara, and will hit American theaters on February 8, 2013.
Read More
Filed Under: