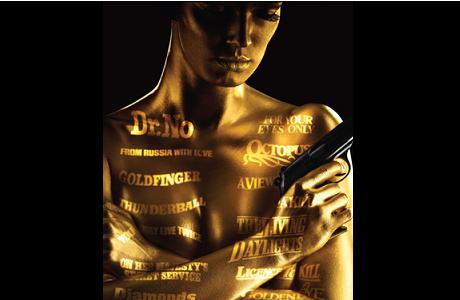 We know what James Bond has been up to — saving the world of course. But, what about the ladies he's loved and, alas, left. Sure, he married one and told another he loved her but the Bond Girls typically last only one film and aren't mentioned again in the follow-up. Even so, they are just as infamous as 007 himself with their sexy yet tricky ways. Let's take a look at the Bond Girls who helped Bond become the man he is today.
Eunice Gayson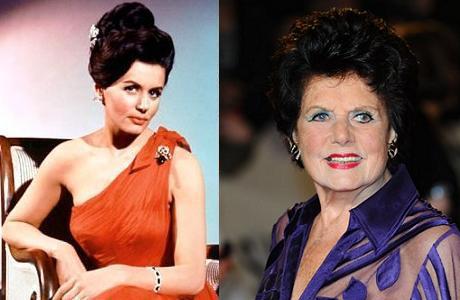 Bond Girl: Appeared in Dr. No (1962) as the first ever Bond Girl Sylvia Trench opposite Sean Connery. She made a brief cameo in the 1963 film From Russsia With Love.
Claim-to-Bond-Fame: When she asked 007 for his name he delivered the famous line "Bond, James Bond."
Now: Gayson recently appeared at The Cinema Museum in London on October 13, 2012 to celebrate the 50th anniversary of Dr No.
Ursula Andress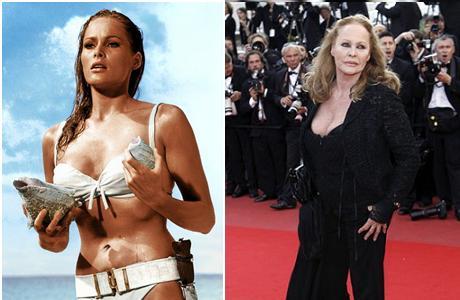 Bond Girl: While preceded by Gayson, Andress is considered by fans as the epitome of a Bond Girl based on her performance as Honey Ryder also in Dr. No (1962). Even if you don't know her by name you'll recognize that bakini/holster combo.
Claim-to-Bond-Fame: In 1995, Andress was chosen by Empire magazine as one of the "100 Sexiest Stars in film history." Her bikini ultimately sold for $65,000. She appeared a second time as a Bond Girl as Vesper Lynd in Casino Royale (1967).
Now: She's best known for her post-Bond roles in What's New Pussycat (1965) and Clash of the Titans (1981). In 2010 she popped up at the Cannes Film Festival walking the red carpet for the film Biutiful.
Honor Blackman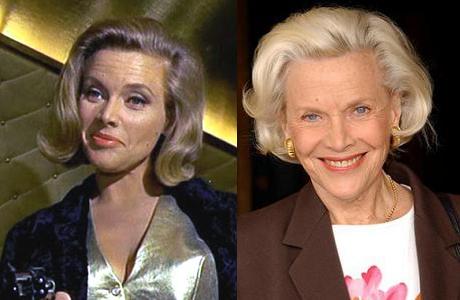 Bond Girl: Blackman made her appearance in Goldfinger as Pussy Galore (1964).
Claim-to-Bond-Fame: Her name says it all.
Now: From 1962-64 she played Cathy Gale in The Avengers. Since then, she's used her notoriety to increase awareness of domestic abuse working with Women's Aid. Just this year she starred in a film entitled Cockneys vs Zombies. She's just as badass as ever in this film and armed and ready to fight some zombies.
Shirley Eaton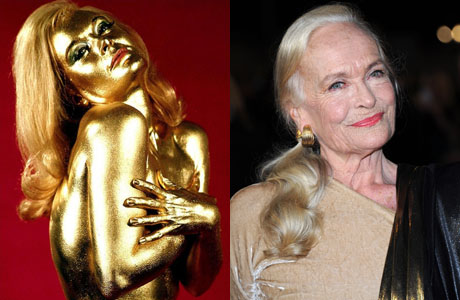 Bond Girl: Eaton appeared in Goldfinger (1964) as Jill Masterson opposite Sean Connery.
Claim-to-Bond-Fame: While the gold paint was the end of Masterson it made Eaton's gold drenched body iconic after appearing in character on the cover of Life Magazine in 1964.
Now: Eaton soon retired from acting to focus on her family. Even so, she still makes appearances and did a fairly recent interview talking about her film career and says the new Bond, Daniel Craig, is "gorgeous" and has "edge."
Joanna Lumley
(Photos via AP)
Bond Girl: She doesn't have one of those fancy Bond Girl names, she's referred to as the English girl, but she is a girl and one of Bond's birds. So, yeah, she makes the list!
Claim-to-Bond-Fame: She was the first girlfriend to the new Bond played by George Lazenby in On Her Majesty's Secret (1969).
Now: Yep, that's Patsy of Absolutely Fabulous! Lumley recently starred in the 20th anniversary AbFab specials which aired on BBC America. As well, a Christmas Special is due out in 2012. She's set to co-star in Martin Scorsese' film The Wolf of Wall Street with some other actors you may have heard of? Leonardo DiCaprio, Matthew McConaughey and Jonah Hill.
Dame Dianna Rigg
(Photo via Jova; AP)
Bond Girl: She appeared as Tracy Draco in On Her Majesty's Secret Service (1969) playing opposite George Lazenby.
Claim-to-Bond-Fame: She won Bond's heart and became his wife. (Spoiler Alert) …only to be gunned down.
Now: Rigg is not only a working actress but is joining one of the most popular shows on television HBO's Game of Thrones for Season Three as Olenna Redwyne, the grandmother of Margaery Tyrell (Natalie Dormer).

Jill St. John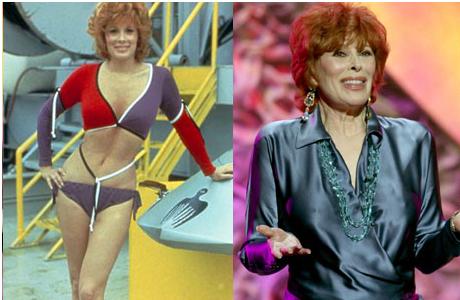 Bond Girl: St. John appeared as Tiffany Case in Diamonds are Forever (1971) opposite … Sean Connery. He came back!
Claim-to-Bond-Fame:  St. John was the first American Bond Girl, beating out Faye Dunaway, Raquel Welch and Jane Fonda for the role.
Now: She is the author of The Jill St. John Cookbook (1987). She's been married to Robert Wagner (Hart to Hart) since 1990 but they first met in 1959 and have been a couple since 1982.  In 1997, the couple appeared together in an episode of Seinfeld. She hasn't acted on-screen since 2002.

Jane Seymour

(Photos via DigitalSpy; AP)
Bond Girl: Seymour had only one name, Solitaire, appearing in Live and Let Die (1973) opposite Roger Moore. Connery decided to bow out.
Claim-to-Bond-Fame: Her character had fortune telling abilities only to lose them after bedding Bond.
Now: Seymour has been busy since her Bond Girl days starring in her own television series Dr. Quinn, Medicine Woman (1993-98).  She's won two Golden Globes for her title role in Dr. Quinn and East of Eden. She also has an Emmy Award for her work in Onassis: The Richest Man in the World(1988). And, a star on the Hollywood Walk of Fame. She recently starred in the Hallmark Movie Channel film Lake Effects (2012).
Britt Ekland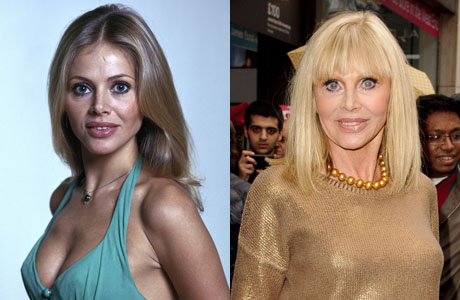 Bond Girl: Ekland enters the franchise as Mary Goodnight, opposite Moore, in The Man with the Golden Gun (1974).
Claim-to-Bond-Fame: She's not only a Bond Girl but a staff member of the Secret Service.
Now: In 2010 Ekland took part in the reality TV show I'm a Celebrity…Get Me Out of Here! where she was fourth to be voted off. She made an appearance at the Bond Car Exhibition 2012.

Maud Adams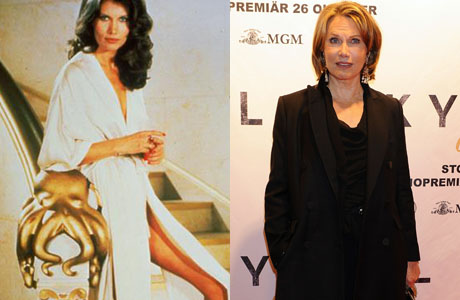 Bond Girl: Adams makes her entrance into Bond-land as Andrea Anders in The Man with the Golden Gun (1974).
Claim-to-Bond-Fame: She's one of few actresses to make more than one appearance as a Bond Girl returning as Octopussy in Octopussy. She has the same name as the title … that's definitely a claim to (Bond) fame!
Now: She made in appearance on That '70s Show in 2000; followed by a role in The Seekers in 2008; and a TV short The Rooneys in 2010.

Do you have a favorite Bond Girl?
Read More
Filed Under: