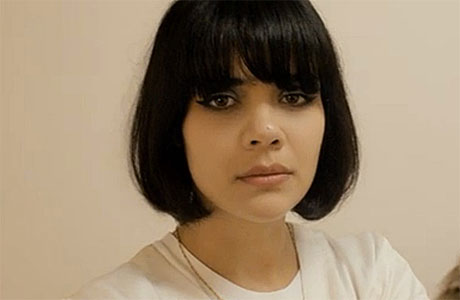 Last week I had a bit of a moment getting grumpy about the gentrification of pop music, with particular reference to deliberately minimal and maudlin cover versions of old hits for the sake of advertisers. But that doesn't mean I'm against cover versions. Far from it. So as other blogs are starting to put out their Best of 2012 lists already (I also know someone who has put out her Christmas decorations, despite it still being very much November), now seems a good time to look over the big songs of 2012, using inventive cover versions as a refractive lens to help keep them fresh.
Warning: in the case of the final selection, "fresh" is probably not the word.
London Contemporary Voices – "Laura"
If we were ever going to submit to the endless gentrification of popular music, this is the kind of thing that would be close to acceptable: a choir giving an already fairly statuesque pop song by Bat For Lashes a thorough and respectful going over with the block harmonies and whatnot. It's classy, and only as melancholic as the song was already.
The Musettes – "I Will Wait"
On a similar theme, but far more minimally arranged (just the three voices and some stamping), and recorded under a flyover, the Musettes take Mumford and Sons' comeback hit and share out the harmonies, melody, and even syllables between them. And then the thighslaps beging.
Barack Obama – "What Makes You Beautiful"
You would have thought President Obama would have enough to be getting on with at the moment without pausing to have a go at singing a contemporary (ish, the One Direction version came out last year) pop song in the style of a broken answering machine. There again, everyone needs a hobby, I suppose.
We Came As Romans – "Glad You Came"
http://www.youtube.com/watch?v=hQvBsEyVNu4&feature=related
This represents something of a trend among the young people, the cake-and-eat-it cover of a pop song by a band that thinks they are above such things. Y'know, a band with real guitars in and stuff. This song, originally a 2011 hit for the Wanted, comes from an album with the depressing title "Punk Goes Pop, Vol. 5." No good can come from such things, and yet there seems to be no sign of them stopping. What's most interesting is the degree to which this sounds like the original, right up until they get to the chorus. That's really sticking it to those stupid pop stars, punk rock.
And finally, the peak, the pinnacle, the moment this whole thing has been building towards. Ladies, gentlemen, everyone else, I give you Jedward's interpretation of "Skyfall" by Adele. It's a thing of wonder beauty surprising unsurprising awfulness brilliance…
…OK, it's just a thing.
Read More
Filed Under: