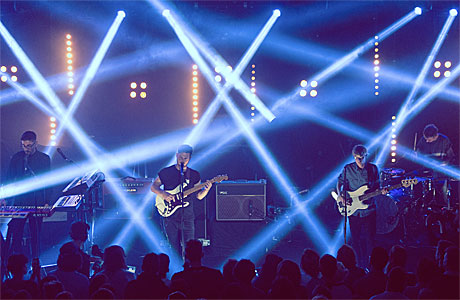 Right, don't be getting all "Alt-wha?" with me. Clearly we're about to discuss a band of some importance and magnitude otherwise they wouldn't have just won the presitigious Mercury Prize, beating off opposition from the likes of Jessie Ware, Django Django, Michael Kiwanuka, Plan B and Field Music. And if that whole sentence just looks like a selection of Mexican wrestlers (and a festival), then perhaps you should pay a little more attention when we talk about British music around here.
Actually, forget that. We don't talk about music enough to be uppity about anything. Where was I?
Oh yes! So last night was the Mercury Prize, and Alt-J's album "An Awesome Wave" won. It's a good album of arty, angular pop, sung by a man who sometimes sounds like he is singing in his sleep. One of the songs sounds like this:
See what I mean? WAKE UP, FELLA, YOU'VE WON A THING!
Read More
Filed Under: