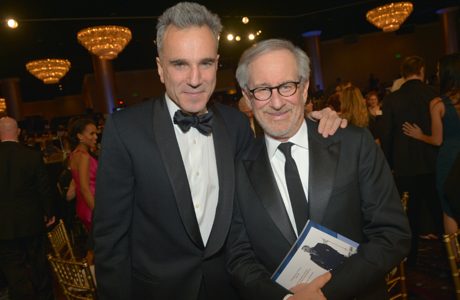 Hollywood award season kicked off in irreverent style with the Britannia Awards, airing for the first time on BBC AMERICA. Hosted by Alan Cumming and held in the Beverly Hilton Hotel — home of the Golden Globes — the Britannias were a loose, freewheeling affair. When I asked Alan about why he MC'd the ceremony for the fourth time this year, he said, "It's the only Hollywood awards show that's not tense. There's no anxiety about if you're going to win or not."
"And I feel like, as a Scottish person who's come to America, it's nice to be a part of the community here and to celebrate people both from Britain and from Hollywood."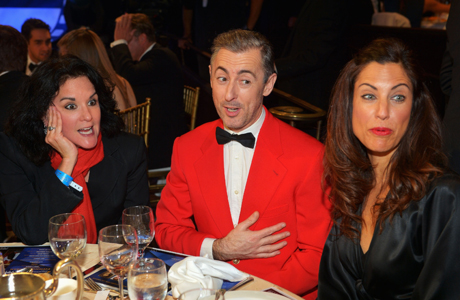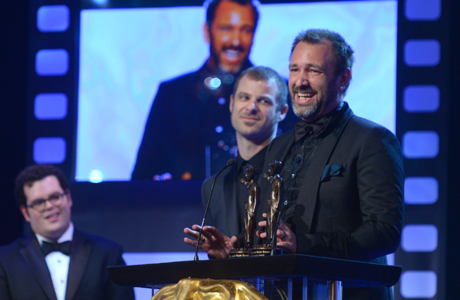 BAFTA Los Angeles' Britannia Awards don't simply honor homegrown talent; honorees come from both sides of the Atlantic, with Brits Daniel Craig and Daniel Day-Lewis hoisting up trophies this year alongside Americans Quentin Tarantino, Trey Parker and Matt Stone, and video game designer Will Wright. But as fitting for an award with "Brit" in the title, there was an explicit and repeated embrace of Britishness throughout the ceremony.
In his speech, Tarantino conveyed his gratitude to the Brits for being hip to Reservoir Dogs long before Americans did. Ricky Gervais and John Cleese, two bad boys of British comedy, led tributes to South Park creators Parker and Stone, with Cleese daring to declare that Parker/Stone were "better than Monty Python. Well, not better than me." In their ripe but reverential speech, Parker and Stone paid homage to the legendary British Python troupe for getting them through a period when "Diff'rent Strokes and The Facts of Life" were the pinnacle of U.S. humor.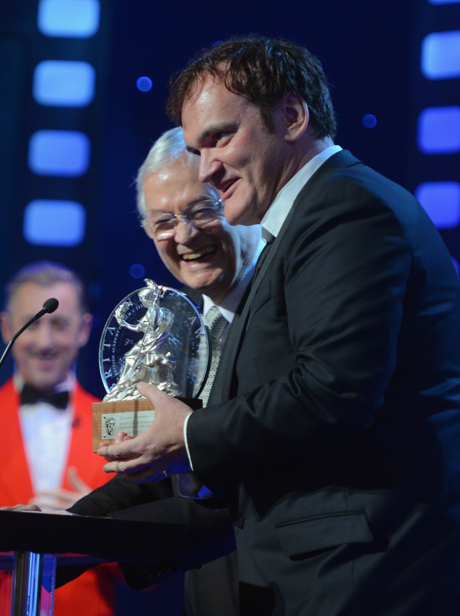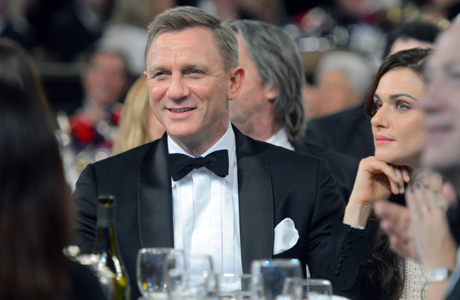 Judi Dench, Hugh Jackman, and presenter Harrison Ford were among the stars who offered clever ribbing of Daniel Craig, star of Skyfall. "Charming. Good-looking. Fun at a party," declared Ford, before deadpanning, "But enough about me." And Jackman, sporting major Wolverine hair, got in some playful jabs about Craig's casting as 007.
Steven Spielberg presented Daniel Day-Lewis, star of the filmmaker's Oscar-bait Lincoln biopic, with the Stanley Kubrick Britannia Award for Film and compared him to the acting titans of '60s British film, Peter O'Toole, Richard Burton, and Alec Guinness. Day-Lewis proved his acting mettle by spoofing Clint Eastwood's surreal RNC conversation with an "invisible Obama."
What was your favorite moment from the Britannias?
Read More
Filed Under: