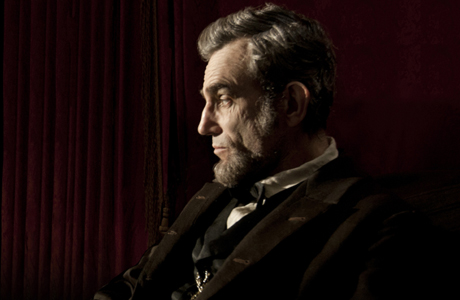 Some might think Steven Spielberg made a controversial decision when casting Daniel Day-Lewis, both a British and Irish citizen, as the U.S.' 16th President Abraham Lincoln (with fellow Brit Jared Harris as Ulyssess S. Grant) in the much anticipated film Lincoln.
But, it's not the first time a Brit has stepped in as Commander-in-Chief: Montagu Love was one of the first to portray a U.S. President as George Washington in Sons of Liberty (1939), with more familiar faces following suit. We've put together a gallery of Britons who have transformed into a U.S. President. Check it out below!
Be sure to watch The Britannia Awards which will air for the first time on BBC AMERICA, with coverage beginning Sunday, November 11 at 7:30 pm ET. (Follow @Anglophenia on Twitter for live coverage of the red carpet Wednesday, November 7 at 9:30 pm ET.) Spielberg will present Day-Lewis with the Stanley Kubrick Britannia Award for Excellence in Film award.  
Read More
Filed Under: