Downton Abbey (2010 – )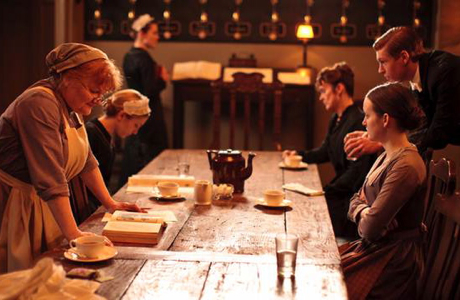 Now in its third season in the UK, the juggernaut series created by Julian Fellowes follows the upstairs and the downstairs of a fictional Yorkshire estate as it weathers such real-life events as the sinking of the Titanic and World War I.
Cited as the most successful period drama on television since Brideshead Revisited, the show set a record as the most expensive British TV series ever – the first season cost £1 million ($1.6 million) per episode, according to The Mirror.
Some critics have accused the program of treating events of the last century with the heightened speed of this century, zipping through years of plot in just a few episodes. But fans still voraciously watch each new installment, regardless of the pace of unfolding story developments.
Read More
Filed Under: