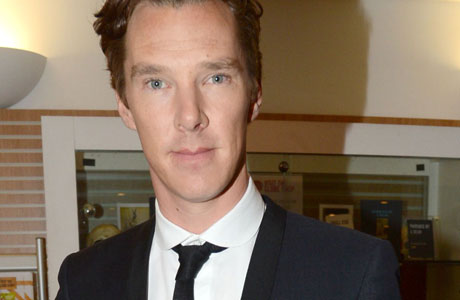 It's official,  Benedict Cumberbatch is the hardest-working actor in the world (internationally famous division) right now, and it doesn't look like the pace is going to slow down anytime soon.
Not only are there rumors that he'll be involved in the NEXT James Bond film, after Skyfall, but he's also working on a project with Paul McGuigan, his director on Sherlock, to play Beatles manager Brian Epstein in a new biopic.
The film will be produced by Tom Hanks and Gary Goetzman's company Playtone, who told the Hollywood Reporter that the film will tell the story of Brian's enormous success as a manager, set against his problems with gambling and drug use, and the stress of keeping his homosexuality – still illegal in Britain at the time – secret as his fame increased.
They describe Brian as "the man who threw the biggest party of the 1960s but ultimately forgot to invite himself."
In a strange twist of fate, this isn't the only Epstein biopic in the works, Vivek J. Tiwary's graphic novel The Fifth Beatle is also heading for the big screen, and has even secured the rights to actual Beatle songs, the first of any of the non-Beatle Beatle films to do so.
But that's not all. A mutual appreciation society appears to have developed between the British band Friendly Fires, and Benedict. So, as the climactic end to their compilation album "Late Night Tales" (FAR classier than a mixtape, darling), the band asked Benedict to contribute a reading of a story by their friend Simon Cleary, and he agreed.
It's called Flat of Angles, and describes the after-effects of a raucous house party, which gives our Sherlocky chum the chance to bellow a few Prodigy lyrics.
Best of all, the first part is being streamed from the Independent, HERE.
Guitarist Edd Gibson told the Daily Star:  "You don't consider there are people playing Sherlock Holmes who then remove their make-up to the sound of Friendly Fires – it was a giddy surprise.
"We got a friend to write a story for Benedict to read out on the album."
For his part, Simon Cleary is delighted with Benedict's rendition of his story. He told the Independent: "He was very friendly… and really got into subtleties in the text I didn't realise were there."
Well, that's sort of what he does, isn't it.
Read More
Filed Under: