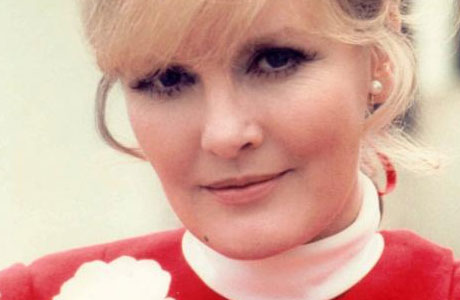 It seems a little odd that we were only celebrating the 90th birthday of the BBC yesterday, and now we're celebrating 80 years of Petula Clark. I mean, she was born a day after the Beeb celebrated 10 years of broadcasting, and yet you'd think they were whole generations apart.
It's even more startling to consider that Petula started her own career at the age of 7, singing in front of an orchestra in a department store in Kingston-on-Thames for a tin of toffees and a watch.
Of course, it's a insult and a scandal to try and cram such a long and glittering career into a handful of videoclips, but here's a brief summary of what she's been up to ever since that last toffee left the tin.
Here's young Petula, aged only 13 years old in 1945:
And here she is, just four years later, pretending to play the guitar in the movie The Huggetts Abroad:
This is the song she's best know for, of course, complete with massively incongruous screaming:
http://www.youtube.com/watch?v=f-oQ5KwRSMU
Here's a tender moment between Pet and Bobby Darin, on the Everly Brothers hit "All I Have To Is Dream"
Here she is more recently, singing "Goin' To Chicago Blues" alongside Paolo Nutini at Quincy Jones's 75th birthday party.
Still got it!
Read More
Filed Under: