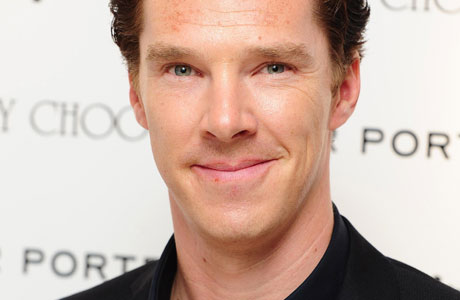 Can I let you into a secret? When we started collecting the many and various jobs that Benedict Cumberbatch was reported to be involved in, it was something of a lark. Clearly, we reasoned, he would have to buckle down to the next season of Sherlock at some point, and these projects, nice as they are, must surely come to an end sooner or later.
But now, keeping track of everything our withering friend is up to is turning into a full-time job. Only two days ago we had the news about him voicing the audio version of the sequel to The Snowman, and now he's not only appearing in a radio play, he's already provided the voice for a planitarium-style show about volcanoes.
Taking the latter first, as it's already out there, Supervolcanoes is a show generated by the astronomy video service SpaceRip, and it's a 25-minute video presentation designed to be shown in a domed arena. The footage shows the impact of super-charged volcanic eruptions, not just here on Earth but across the solar system.
Here's a circular taster of the show, which is currently playing in the planetarium of the Denver Museum of Nature & Science in Colorado:
As for the play, Radio Times has a photo of Benedict taking a break from recording a new BBC Radio 3 drama – an adaptation of Michael Frayn's Copenhagen, first performed in 1998 – alongside Greta Scacci and Simon Russell Beale.
The play will air in January, by which time Benedict will no doubt be reading the news and playing cricket for England.
Read More
Filed Under: