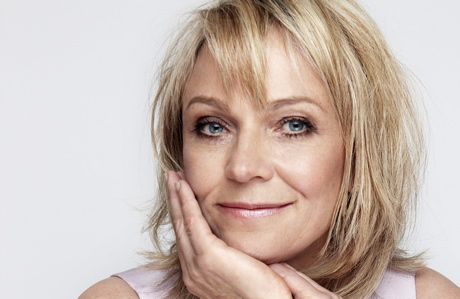 Singletons and other Bridget Jones fans can rejoice. Author Helen Fielding has announced that she's hard at work on a third novel featuring her wildly popular, beguilingly insecure, diary-scribbling British heroine.
Fielding made the announcement on the BBC's Woman's Hour radio program in the U.K. last week.
"I just found last spring that I had a new subject, new stuff that I wanted to say, things that were making me laugh," Fielding said. "Things that didn't exist the last time I wrote Bridget, like email and texting and twitter."
She joked of Bridget's au courant musings, "It's like, 'Number of twitter followers: naught. Still no followers. Still no followers.'"
The novelist refused to say whether Bridget will be linked still to either of her beaus from the previous books, 1996's Bridget Jones's Diary and the 1999 sequel, Bridget Jones: The Edge of Reason.
"Some characters remain and some have disappeared," the author teased.
Fielding later hinted that her now older heroine – "she's in a new phase in her life" – will be involved in on-line dating this time around.
Fielding's publisher announced that the new book will be published in the U.K. a year from now, the Telegraph reported.
The British writer, who had moved to Los Angeles for several years earlier in the aughts, is now living back in London. In addition to the new novel, Fielding is also working on a stage musical based on the first Bridget Jones book.
The original novel was turned into a hit film in 1999, which starred Renée Zellweger, Hugh Grant and Colin Firth. The three reunited for a sequel based on the follow-up book in 2004.
A third film, Bridget Jones's Baby, has been in the works for a few years. Fielding and novelist David Nicholls (One Day) have written a script – she penned it prior to beginning the new novel and it's a separate story – but the production has yet to announce a start date. The original trio of stars has been approached to return in Baby but there's no firm word that anyone has signed on.
To listen to the full 12-minute interview with Fielding, click here.
——————————-
Are you eager to read another Bridget Jones book?
——————————-
Read More
Filed Under: