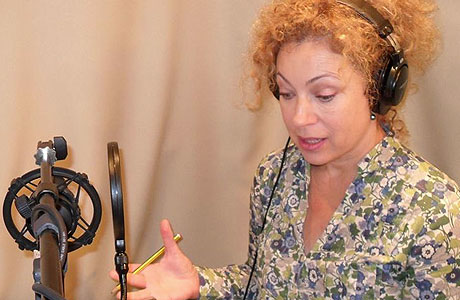 Oh here's an unexpected delight to add to your Christmas lists. You won't need me to remind you that The Angel's Kiss is the book the Doctor was reading when he and Amy and Rory were sitting in Central Park at the beginning of The Angels Take Manhattan, but did you know the book has been properly completed, and will be released as a BBC audiobook in December.
Alex Kingston was recorded reading the whole thing last week. as is only fitting, given that 'she' wrote it.
There will even be a CD version, coming out in March. To find out more, keep an eye on the Doctor Who section of the AudioGo website.
And of course, we all know how it goes, right?
Yowsah!
Read More
Filed Under: