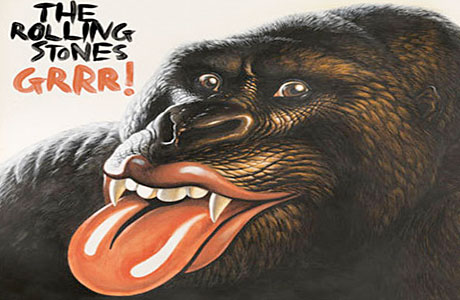 Well now, this is a surprise!
The Rolling Stones have today released a new song called "Doom and Gloom" as a teaser for their latest greatest hits compilation, which is entitled "GRRR!" and has a picture of a gorilla with the band's Jaggerlips logo for a mouth.
The song was recorded in Paris this year, and will appear alongside another new Stones track, "One More Shot," when the album comes out on November 12th.
It sounds, as all the best Stones songs do*, like a man yelling after he caught his appendage on a rusty zipper.
* Apart from "Ruby Tuesday," and several others.
Read More
Filed Under: