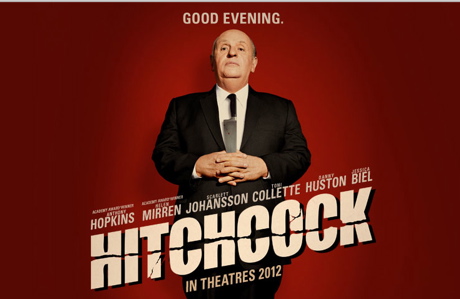 If you're ready to revisit the spooky Bates Motel—we'd advise you to avoid the showers—Hitchcock will take you there.
The movie, which opens November 23, is about what happened when British director Alfred Hitchcock decided to make his 1960 masterpiece of shock, Psycho.
Hitchcock stars Sir Anthony Hopkins as the rotund and orotund director and Dame Helen Mirren as his longtime wife and helpmate, Alma Reville.
London-born Sacha Gervasi directed the film. His previous credit is the critically acclaimed documentary, Anvil: The Story of Anvil (2008), which is about a heavy metal band.
——————————
Is Hitchcock on your must-see list?
——————————
Read More
Filed Under: