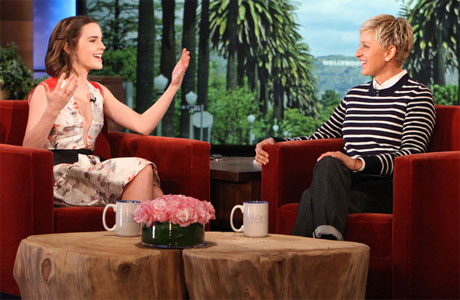 Recently Anglophenia ran a guide to dating British men, with helpful hints on what signs and signals you should watch for, in case of cross cultural romantic confusion. We were pretty pleased with it, especially as we can now add a couple of celebrity tips as and when they come along.
Like this snappy dissection of the difference between the laid back (or possibly repressed) approaches Emma Watson tends to get at home, and the more forthright honesty she tends to expect from American boys.
As you can see, this is taken from tonight's episode of Ellen, in which Emma also discusses her role in The Perks Of Being A Wallflower.
Read More
Filed Under: