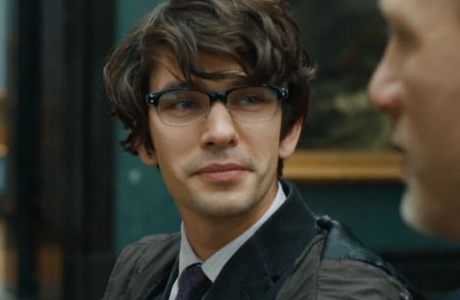 Yesterday, we got our first extended look at The Hour's Ben Whishaw as James Bond's gadget expert Q. It's another in a line of clips MGM has released to build momentum to the U.S. release of Skyfall on November 9.
This is a quiet but clever scene, demonstrating Whishaw's ability to play sharp but ruffled geniuses (like his Freddie character on The Hour) and giving us a glimpse of the "rebooted" Quartermaster, a character last played by a decade ago by John Cleese.
Whishaw compares Skyfall's version of Q to Facebook's famous founder, telling Digital Spy: "I'm so much younger than the character has been traditionally played, he had to be real as a young man. I think the writers did a brilliant job of finding this Mark Zuckerberg, computer hacker, genius person who feels sort of familiar to us now in our culture. That's where so much of our lives happen now, on the internet and cyberspace. It felt great to reinvent the character in that place."
What did you think of this first look at Ben Whishaw's Q?
Read More
Filed Under: