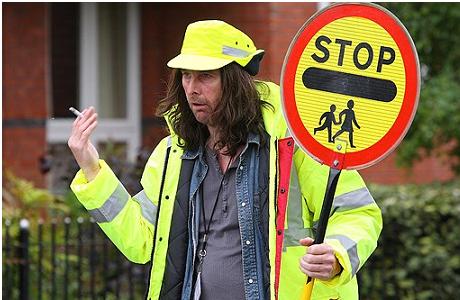 Channel 4's hit show Shameless, which launched the career of James McAvoy, Anne-Marie Duff and Maxine Peak, comes to an end in 2013.
Creator Paul Abbott has made it the last hoorah for Frank Gallagher (David Threlfall) – the beer guzzling single father of seven children (initially six) in Manchester, England – after 11 series of the BAFTA award-winning drama, reports the Daily Mail.
Abbott told the Mail, "Its 10th anniversary seems a fitting time to shut the book."
UK Season 1, Trailer

Abbot talks about what a joy it has been telling the online paper, "We've had an absolute ball making this stuff up for a living. We've given back in spades and got away with absolute murder, on behalf of such a fantastically outspoken audience."
On a somber note, Abbot's father passed away this year and had a huge impact on his decision with him elaborating by saying, "This is also the year my dad died and he was, in abstract, my core inspiration for starting the whole Shameless party rolling, I wanted to make invisible people vivid."
Abbott is now "off to build the next whatever-it-is."
The final season is scheduled to air in 2013.
It's not quite the end-end though. The show which also stars Rebecca Atkinson, Elliot Tittensor and Tina Malone lives on in the U.S. version of Shameless which airs on Showtime enlisting the star power of William H. Macy, Emily Rossum and Amy Smart.
U.S. Season 1, Trailer

What are your feelings about the show ending?
Read More
Filed Under: