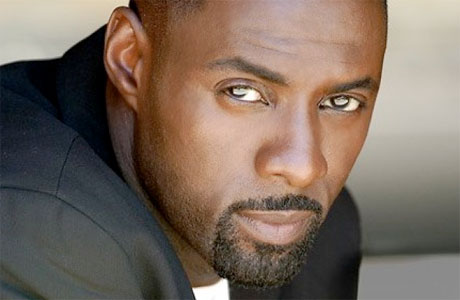 As we discovered recently when looking over some of the astonishing acting talent that nearly took on the part, the role of James Bond is not for everyone, and the film's producers always have their eye on the next possible inhabitant of the suit. So it should come as no surprise to discover – via a rather gossipy quote from Naomie Harris – that Idris Elba is being seriously considered as the next Bond, should Daniel Craig decide to move on.
Naomie, who appears in Skyfall, was being interviewed a couple of days ago by the Huffington Post about the film, and they asked about the idea of there being a black Bond one day. She said: "I didn't realise that there was this talk and then I did a film with Idris and he said that he met [007 producer] Barbara Broccoli  and that it does seem like there is a possibility in the future that there could very well be a black James Bond.
"And I would have to vote for Idris because I just finished working with him and he's a great guy."
As things stand currently, Daniel has two more films on his contract, which means we're looking towards the end of the decade before there's a change, and of course that's plenty of time for other actors to come along and dazzle the producers.
For his part, Idris has expressed an interest in taking on the part in the past, but won't be doing it to make a point about color.
Last year, he told NPR: "It's a rumour…I just don't want to be the black James Bond. Sean Connery wasn't the Scottish James Bond, and Daniel Craig wasn't the blue-eyed James Bond, so if I played him, I don't want to be called the black James Bond."
But at least the interview would be fun, right?
"I'd not only get in the cab, but I'd take the taxi driver out of the car, hostage, jump out while it was moving, jump onto a pedal bike that was just past the door as I got on it, and then get onto a plane — on the wing — land on top of Sony Studios, slide through the air conditioning, and land in the office.
"I'm never shaken or stirred."
Here's Idris discussing his favorite Bond moments with Anglophenia recently:
Read More
Filed Under: