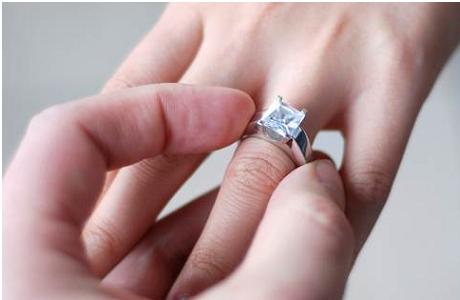 As a Brit who did just that, here are a few practical bits of advice. The language differences won't be a problem – you have someone to help you of course – but if nothing else, you must remember that many rules will vary from state-to-state, and for same sex couples especially, you'll need to keep up-to-date.
1. Visa and Green Cards
Save up to hire a lawyer, because the process is a long and complicated one – and can be very stressful. On a day-to-day basis, make sure you keep records of your romance and take plenty of pictures and videos of you on vacation, visiting each other's families, at Disneyland, etc. Yes it's unromantic, but it proves you're a transatlantic love affair.
2. Taxes
Gone are the days of PAYE and VAT – now Brits have to learn about W2, W4, I9 and the many other delights of the U.S. tax system. Salaried or not you'll be doing your own taxes every year – and probably submitting as a couple, not just singles. Lots of new rules to learn! Again, keep good records as the IRS are people you never want to meet.
3. Medical Insurance/Social Security
As you probably know, there's no NHS in America. Jobs are usually measured by the benefits (medical, dental) rather than the salary, and if you're a freelancer you'll find getting insurance very tough and very expensive – if you can get it at all. The "bennies" are the thing, because as a newbie you'll be starting late on your Social Security payments and that means you'll be working until you're 70 – so you better keep fit and eat healthily! Another idea is to pay a visit to the optician, dentist and even doctor whenever you go back to Blighty.
4. Credit Cards
Regardless of your credit history in the U.K., you're starting at zero here in the U.S., and that means you may need to use Gift Cards, the new independent no-bank credit cards that are just appearing, or will need to start with a secured (limited) credit card at your new bank. 
5. Politics/Religion
Always to be avoided as a rule, but the U.S. is a big country – and many parts of it are home to those with strong beliefs. You may find yourself round a family dinner or in a bar biting your tongue and wishing you were back in the U.K., where politeness (or is that repression?) means that the desire not to cause offense often wins out.
6. Travel and road trips
The U.S. is nearly 3,800,000 square miles, and its 50 states encompass every kind of geographical region and feature – which is why many Americans justifiably say they can swim, ski, surf, dive or mountain climb, so why go anywhere else? I've never gotten over the way Americans are happy to drive for hours – even days – at the drop of a hat, and you can imagine how long train journeys can be. One of our early "dates" was a 13 hour drive across Arizona to a cabin in Santa Fe, New Mexico – almost exactly the same distance to travel the whole of the UK from Land's End to John O'Groats (over 800 miles)! Forget driving on the right – Americans happily drive all night.
7. Public Holidays
There will be a few new ones to get used to, and the Fourth of July and Thanksgiving (fourth Thursday in November) are massive ones. For the former you'll have to get used to comments about a million Redcoat soldiers being beaten by farmers with pitchforks, but Thanksgiving? Big, big deal. A family affair that's often as high pressure as Christmas – and often you'll be expected to attend both, even though they're barely a month apart. Still, Americans know about good food!
8. Tea
Brits love tea as much as Americans love coffee, so it's unlikely you'll ever come across a diner or restaurant that will bring you tea as you know it. Often it might be hottish water with a slice of lemon and a Liptons tea bag on a string. Ask for "hot tea and milk" at least, but if you drink on a par with Tony Benn, then it's best to carry a few spare bags.  
9. Tipping
Even though you might not ask for anything but hot water for your tea bag to stew in, you must remember that tipping is pretty much obligatory. It's the #1 complaint about Brits, so if you're looking to be a regular at a restaurant or bar the rule of thumb is $1 per beer, and tipping should be closer to 20% than 15%; lower only if it's a disaster. It will definitely be something you and your spouse will argue about!
10. A/C vs. Open Windows
Coming from different climates, it seems that Brit and their American partners will often disagree over the air conditioning (whether to have it on, at what temperature, and doesn't it cause snoring and colds?) and if leaving doors and windows open is "healthy" (the British way).
Are you a Brit with an American husband or wife?
Read More
Filed Under: