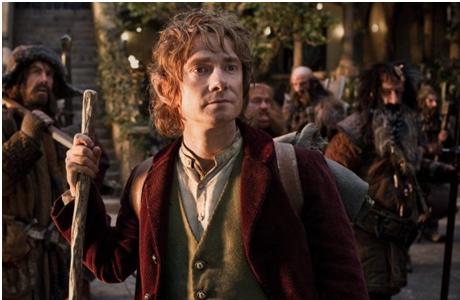 We can't blame Martin Freeman (Sherlock) for still being in a little bit of awe finding himself as the lead character, Hobbit Bilbo Baggins, in director Sir Peter Jackson's forthcoming trilogy The Hobbit.
The humbled British actor said, "There's still a part of me that doesn't quite believe it's going to come out," reports STVEntertainment.
He had a laugh with Empire magazine saying, "It was like, f**k, I thought we were just doing it for ourselves."
Should we pinch him? Yes, it is happening. And quite a few people will see it. 
Freeman is under the impression he won't be able to top The Hobbit believing it's the "most anticipated film I'm sure I will ever do."
Well, if that's your worst concern … you're doing okay.
The first installment of the trilogy hits theaters December 2012.
What do you think of Martin Freeman's modest words?
Read More
Filed Under: