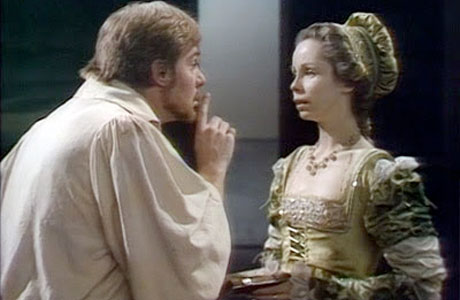 Whovians, Anglophenians, Fiends. Romans and Gruntymen, this series has been a lot of fun. We found out that Arthur Darvill used to work with Sooty, we found out that Billie Piper and Matt Smith snogged, and we found out that David Tennant used to be a woman, but all good things must come to an end (and all bad things too, that's the nature of entropy), and so this will be our final trip back in time to the previous (and subsequent) careers of the most notable actors in Whovian history.
To go out with a bang, here's a greatest hits collection, taken from the list of some of the notable stars who didn't get their own blog post. It's the classic companions, and the other stuff they got up to before and after the Doctor came a-calling.
Let's start with the Brigadier, shall we?
Nicholas Courtney
http://www.youtube.com/watch?v=hD2v766krI4
Here's a selection of Nicholas Courtney's impressive body of work, including such hits as The Avengers, Jason King, The Galton & Simpson Playhouse, and of course, Doctor Who.
Sophie Aldred (Ace)
Never mind anything else Sophie has done, it's all great, she's great, and, y'know, hats off and everything, but JUST LOOK AT THIS CLIP! That woman in the ginger wig and fake teeth? Silly Batt? That's Ace. And yes, those are the real Spice Girls.
Frazer Hines (Jamie McCrimmon)
Frazer (who clearly has the best name in all of Doctor Who, even if he can't spell it right), has also had an incredibly long and varied career, and he started young, as this clip collection serves to prove.
Lalla Ward (Romana II)
After the dizzy heights of Doctor Who, and the first marriage between a Doctor and his assistant, and this BBC adaptation of Hamlet, in which Lalla plays Ophelia opposite the future Master, Derek Jacobi, she took the decision to leave acting behind and settle down with Richard Dawkins.
Janet Fielding (Tegan Jovanka)
Janet's career, post-Who, was short but sweet. There were celebrity appearances in things like The Adventure Game, and roles in Murphy's Mob and Hold The Back Page. But she retired from acting in 1991, only breaking out the greasepaint for Doctor Who-related projects, in which she gets to ressurect Tegan, the "mouth on legs."
Peter Purves (Steven Taylor)
In the UK, Peter is known better for three programmes he made after his stint with the First Doctor, than his time as an actor. There was the children's magazine show Blue Peter, which he co-presented for a while, then Kickstart (and Junior Kickstart), a show devoted to watching people getting around an obstacle course on motorbikes, and now he's the voice of the dog show Crufts.
Katy Manning (Jo Grant)
Surprisingly, the bulk of Katy's career is either not online or hard to find, but we did unearth this little gem. See that little dog Oakie? That's Jo Grant, that is…
Louise Jameson (Leela)
And here's Louise's actual showreel, featuring recent appearances in Doc Martin, Doctors, and Cleaning Up (with Mark Gatiss!)
Mary Tamm (Romana I)
Sadly Mary died earlier this year, but she did appear in lots of British TV shows after Doctor Who, including EastEnders, Brookside, and Wire In The Blood.
Bernard Cribbins (Wilfred Mott)
http://www.youtube.com/watch?v=dBK8cBIXssM
Had we delved into Bernard's astonishing career, we'd have made the longest blog post in the history of time and space. He has, in his time, made pop records, appeared in films, made TV shows, appeared in one of the Doctor Who Dalek movies (not very good), appeared in The Railway Children (very, very good) and Fawlty Towers (very, very, very good), read stories to children, made grown-ups laugh, and generally provided an unparalleled service as a British national treasure.
And that's it! Thanks for reading, and we hope you enjoy your life outside the TARDIS.
Read More
Filed Under: