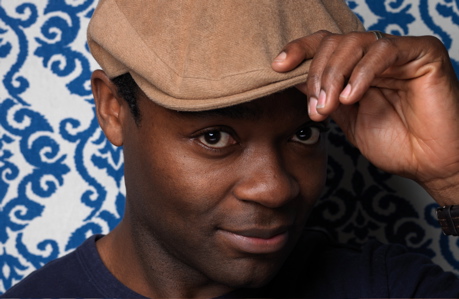 David Oyelowo's Hollywood career is shifting into high gear.
The U.K.-born actor, who first came to notice playing Danny Hunter on BBC's MI-5 series, is set to play American boxing champ Sugar Ray Robinson in a planned biopic, according to Deadline.com, a show business industry web site.
Robinson (1921-89), considered one of the best boxers of all time, was both a welterweight and middleweight champion in the 1940s and '50s. The movie is to be based on Washington Post reporter Wil Haygood's 2009 biography of the pugilist, Sweet Thunder: The Life and Times of Sugar Ray Robinson.
Oyelowo, 36, has been seen on the big screen recently in Rise of the Planet of the Apes, Red Tails and, briefly, The Help. This month, he opened in two movies: The Paperboy, a luridly entertaining crime drama, and Middle of Nowhere, a film festival prize-winning indie drama about a woman whose husband is in jail.
Next month, the busy actor has a small role in Lincoln as a Union cavalryman – that's Oyelowo reading the Gettysburg Address in the voiceover in the Lincoln trailer: 
And in December Oyelowo will co-star alongside Tom Cruise (and fellow Brit Rosamund Pike) in the action thriller, Jack Reacher.
http://www.youtube.com/watch?v=dBfKqZLOKkE
But wait, he has more in the pipeline. Oyelowo recently completed filming on The Butler, a movie due in 2013. It's about the longtime holder of the titular service position at the White House. Forest Whitaker will play Cecil Gaines, who acted as butler to eight presidents, while Oyelowo is cast as his rebellious son. Oprah Winfrey also stars in the movie, which was directed by Lee Daniels (Precious), who previously worked with Oyelowo on Paperboy.
With all this screen time, it's a good bet that soon American moviegoers will catch on how to pronounce Oyelowo's last name. (It's Oh-yellow-oh.)
———————
Are you a fan of David Oyelowo?
———————
Read More
Filed Under: