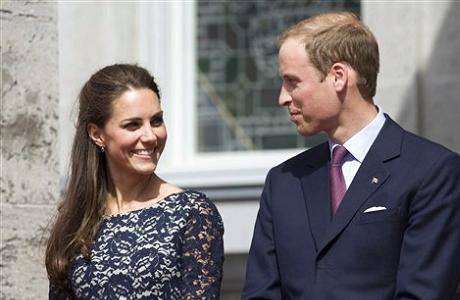 The international row about a paparazzi photographer sneaking hundreds of shots of Princess Catherine sunbathing topless looks set to end in court, with French police pledging to arrest the snapper in question. If they are convicted, they could face heavy fines and a year in prison.
A police source told News.com.au: "A name has been offered. The photographer is expected to be held for questioned imminently."
The pictures were taken while Kate and William were on holiday in Provence, staying at a private house with extensive grounds. The suspicion is the photographer was using an extremely strong telephoto lens, from up to a kilometre away, in order to capture what have to be considered fairly intrusive shots, even if you're no fan of the royal family. In the row following the pictures being published in Closer magazine, an enraged Prince William set his lawyers to work, demanding no further publication of the pictures, and an arrest for breach of privacy, which is applicable under French law.
The French judges looking over the case issued a ruling allowing the arrest, adding: "These snapshots which showed the intimacy of a couple, partially naked on the terrace of a private home, surrounded by a park several hundred metres from a public road, and being able to legitimately assume that they are protected from passersby, are by nature particularly intrusive.
"(They) were thus subjected to this brutal display the moment the cover appeared."
Defending the decision to publish, and therefore maintain the market for this kind of photograph, Closer's editor Laurence Pieau said: "I can imagine that these photographs displease them, but once again these photographs are not degrading, they are joyous – they are in love, she is very pretty."
Yes, but if that's how they wanted to be portrayed in magazines, maybe they'd let the photographers stand slightly closer?
Read More
Filed Under: