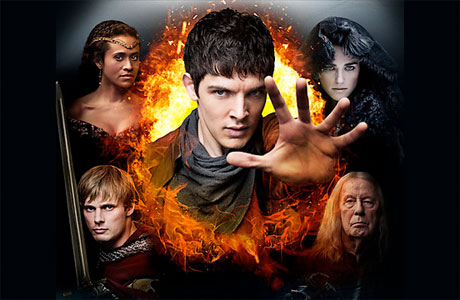 Let's start with this charming ditty, and a recent addition to the genre, "Keep The Magic A Secret," from ChloeTheDinosaurus
This is another recent addition, this time from seasoned Merlin songstress aliceisafan (she really, really is). This was written to celebrate the start of Season Five. I don't think it contains spoilers:
Alice has already achieved a certain amount of fame among Merlin fans for her first song, "Destinies are Troublesome Things," which was tweeted by Eoin Macken (Sir Gwaine, obv), and has become such a hit, she even translated it into French.
Which just leaves this, from from thisbechrisable, composed on mandolin for extra medieval points:
And before any of you instrument pedants pipe up, yes I KNOW the mandolin isn't medieval, but it's more lutey than a guitar is. Although I'm not sure why…
Read More
Filed Under: