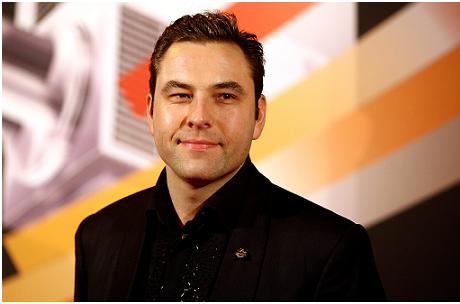 Little Britain star David Walliams describes his troubles with depression and multiple suicide attempts in his autobiography Camp David, released next week on October 11.
Walliams has been happily married since 2010, enjoys a successful career but rather than taking the typical showbiz route with his autobiography he wanted to talk about what he went through leading up to this point.
He tells The Sun, "I just felt that these are past events and these are the things that shaped me, and I feel that they're very important and they should be in the book."
His first suicide attempt was at 12-years-old after being bullied at a Sea Scouts' camp. The Sun reports that he ran into the woods with a makeshift noose with the plans of hanging himself.
His book details the second attempt, at 18-years-old he overdosed on painkillers and attempted to slit his wrists after a female friend rejected him. His mother found him and had his stomach pumped at the hospital.
His last suicide attempt, nine years ago, Walliams cut his throat and wrists with a kitchen knife on New Year's Day 2003, but says, "The determination wasn't there." He sought treatment and went on anti-depressants. Walliams wrote in a 2003 diary entry: "I knew I didn't really want to die, I just didn't want to live."
In addition to Little Britain he's appeared in BBC's Doctor Who as Gibbis, the film Dinner for Schmucks co-starring Steve Carrel and the forthcoming BBC series Blandings starring Jennifer Saunders of Absolutely Fabulous.
Are you going to read Camp David?
Read More
Filed Under: