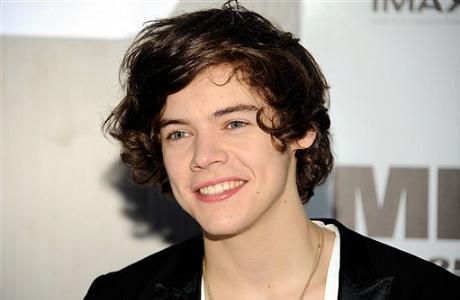 Harry Styles, the fresh faced boy bander, appears to be on some kind of tattoo bender. It's said that tattoos can be addictive. Earlier this week the One Direction member joined fellow bandmates, minus Niall Horan, in having a screw tattooed on his ankle. 
Styles' previous tattoos include a pair of comedy/tragedy theater masks, a small letter "A" representing his mum and a birdcage, reports The Sun. His new tatts include the terms "Things I Can" and "Things I Can't" penned on his forearms and a small key and lock on his left wrist. Could it signify the key to his heart? And an itsy bitsy zig zag design.
The tattoos look like they were doodles lifted straight off of a notebook page. Which would be pretty cool if that is indeed the case.
Click here to take a look at the new ink.
Are you a fan of tattoos in general?  
Read More
Filed Under: