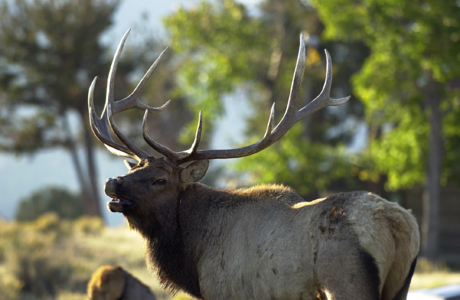 Before you shout us down, we realize there are hundreds — possibly thousands — of must-see sites in the U.S. But it's a vast country and expats only have so many weekends and vacation days to go exploring. So we've whittled it down to a few hot spots.
New York
At some point everyone should take a bite out of the Big Apple, for all the usual reasons travel guides list: Broadway; bagels; steam rising from sidewalk grates. But visitors should also venture beyond Manhattan. Brooklyn, Queens, the Bronx and even rarely lauded Staten Island boast interesting food and stuff to do. At least opt to stay somewhere other than generic, hotel-packed Midtown. Check sites like www.airbnb.com for inspiration.
Washington, D.C.
There's more to D.C. than the Washington Monument and the White House. For me, there are two major reasons to head to America's power hub: First off, the Smithsonian Institution — a spectacular museum and research complex with sites all over the city. And it's all free. When you're done buffing up your brain in museums, head to the city's U Street neighborhood for the best Ethiopian food outside of Addis Ababa.
New Orleans
Hurricane Katrina devastated the Big Easy in 2005, but New Orleans is now back on its dancing feet and is once again America's party capital. Hit the French Quarter (Frenchman Street rather than Bourbon Street if you want to dodge the bachelorette parties) for soul food, potent drinks and live music. Hire a car and you're a short drive from the Garden District, gator-filled swamps and ex-slave plantations where cheery greeters in period dress will try to convince you that "not a lot of bad stuff happened here."
Austin, Texas
Forget everything you think you know about Texas and arrive in Austin with an open mind, ears and stomach. It's a hip college town with a vibrant music scene and what some claim is the best barbeque on the planet.
Las Vegas
Even if you only stick around for a few hours, Sin City is spectacle worth taking in. Can't get excited about all that gaudiness and gambling? It's still a great base for exploring the region's other sites. Arizona's Grand Canyon is a five-hour drive, while the Valley of Fire State Park is a mere 60-mile hop. Here, you can hike, peruse rock art and soak up the ancient red sandstone formations that give the park its name.
Yellowstone Park
The bulk of America's first and most famous national park is in Wyoming, although it spreads into neighboring Montana and Idaho. It's home to magnificent geysers, subalpine forest, bears and bison. If you like watching mighty beasts frolic and water spewing from the ground, book a few days at a remote Yellowstone lodge.
Chicago
This cultural hotspot on Lake Michigan boasts adventurous architecture, high end shopping (Michigan Avenue) and countless wonderful dining options. Stuff yourself with Chicago style pizza from Lou Malnati's, then go listen to some blues.
Yazoo City, Mississippi
Take a road trip across America and you'll shoot past a thousand Yazoos. They're the recession depleted, washed out tiny towns of unseen America. You should stop and have lunch in at least one of them. They need your tourist dollars. Though many businesses may have shut their doors, ask around and you'll likely find some mom and pop joint serving up delectable home cooking and cheer. We thought this Mississippi town had a cool name so we stopped to wander its defunct but brightly painted main street and eat lunch at Yazoo Market — a garage with a café in the back. They gave us free chess pie and asked if we knew their old priest, who moved to Yorkshire in the '90s.
Los Angeles
It's a land of movie stars, extreme deprivation and taxi drivers who casually hand you their acting resume as you pay your fare. L.A., with its sprawling weirdness and temperate climate, is equal parts fabulous, peculiar and unpleasant. You'll want to see the Hollywood sign and spend an afternoon strolling Melrose Avenue. Having afternoon tea and people watching somewhere like the Beverly Hills Hotel is compulsory.
Alaska
There's more to America's most northerly state than Sarah Palin and lumber. It's a vast, beautiful but dangerous wilderness. So if you are planning on going all Bear Grylls, take the necessary precautions. Perhaps the most sensible way to see the state is on a cozy cruise liner. March and September are the best months for viewing the Northern Lights.
What are other some other must-see spots in America for Brits? Tell us below:
Read More
Filed Under: