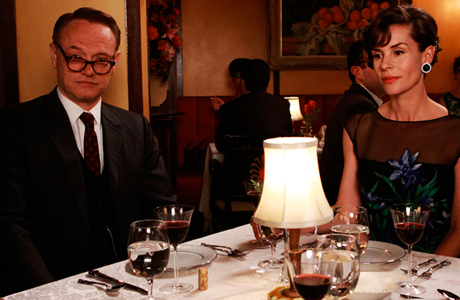 If you're Brit married to someone (although not, alas, a same-sex partner) on a non-immigrant visa, you'll most likely have been fixed up with some form of spousal or dependents' permit.
The most famous (and notoriously restrictive) of these is the H4, which is granted to the husbands, wives and children of foreign professionals on an H category visa. U.S. immigration demands that, for the duration of their stay in the country, H4 holders live entirely as dependents. This means, no matter what an individual's qualifications or willingness to become a paid up, tax-paying temporary resident, they're banned from getting a job — or performing any paid work — while using this visa to enter the U.S. (Though, there are a few ways to pull in an income without a work visa.)
Fair enough, you might think. Why should one foreign national's U.S. work visa automatically be upgraded to a two-for-one just because they happen to be married? But the grumble of many job-ready H4 visa holders is that they're also banned from working remotely for companies back in their home nation. Freelancing, or even continuing to run a business abroad with no trading links to the U.S., would be a violation of the terms of the H4. "Does America not want my tax dollars?" asked one such "H4 wife" – a copy editor with 10 years' experience – who I chatted with at an expat event. Because any income – even money earned abroad – is taxed in the U.S. if you live on American soil.
These same dependents aren't allowed to apply for a social security number — although they can get an Individual Taxpayer Identification number to use when filing their tax return, which means that (depending on state law) they often can't do the things the most of us take for granted, like opening a bank account, learning to drive or converting their existing license to one recognized by their home state. If you're a dependent living, say, in rural Idaho, this is far from ideal.
Some, however, may see their H4 status as a blessing. They're happy to have an excuse not to get a job so they can concentrate on raising a family, homemaking, volunteering or getting an education. Thankfully, those last two are allowed under the terms of the H4, with the caveat that foreign national volunteers may not take jobs that might have been offered as a paid position to a U.S. citizen.
If you're still in the U.K. debating whether or not you could cope with the H4 life, then please take the time think it over and read as much as you can on the subject. And if, after talking it over with your loved ones, you decide that you couldn't live as a dependent, then maybe you shouldn't make the move across the pond. Presumably, your spouse wants to take a job in the U.S. to build you both a better life. However huge the paycheck, this simply won't happen if one of you is miserable.
Are you on a spouse's visa? We'd love to hear your experience and any advice you might have for Brits in the same position.
Read More
Filed Under: