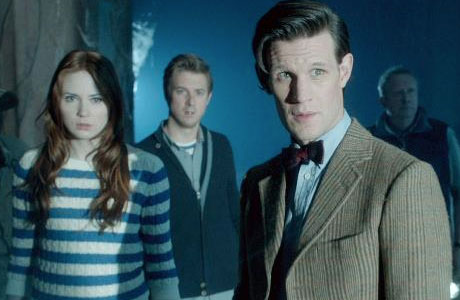 Ah this is how to count down to a new Doctor Who episode! What we want are a few choice clips here and there, to set the scene, maybe toss a few red herrings around and generally moisten the hunger for what we are about to receive.
And that's exactly what we've got, for Dinosaurs On A Spaceship, not one clip, but two.
Here's the first one, in which Queen Nefertiti of Egypt gets a bit too friendly:
And here's the second, released just minutes ago, in which the Doctor reacquaints himself with a fellow adventurer called Riddell:
Dinosaurs on a Spaceship will be on BBC America on Saturday, at 9/8c.
Read More
Filed Under: