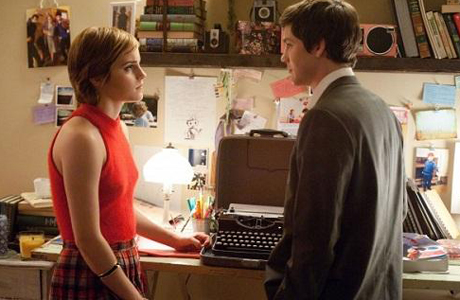 Emma Watson, known the world over as Hermione Granger in the Harry Potter series, has been at the Toronto Film Festival promoting her new role in The Perks of Being a Wallflower.
It's a significant part in a coming-of-age story set in the world of an American high school, an environment that couldn't be more different from Hogwarts.
Watson says: "It's another planet to what I've done before."
The 22-year-old actress plays a high school senior who along with her step-brother befriends and guides a younger troubled pupil called Charlie (Logan Lerman), the film's protagonist.
When the Harry Potter actress was asked if she was keen to rebrand her screen image she said: "I can't force anyone to perceive me any differently I just hope my performances will speak for themselves and the movie choices I take on will have their own weight."
Watson gives a strong performance in this vibrant film refreshingly free of many of the clichés often found in American high school coming of age stories.
Read More
Filed Under: