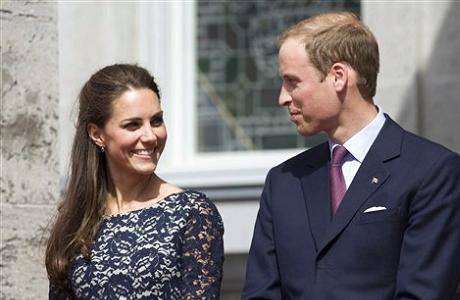 A court has banned a French magazine from re-publishing or distributing photographs in France of Catherine, Duchess of Cambridge sunbathing topless, reports BBC News.
Closer magazine's publishers are demanded to hand over the original photos within 24 hours or face a daily fine of £8,000.
Royal officials said the couple welcomed the decision. They said Prince William and Catherine "always believed the law had been broken" and they were entitled to their privacy.
BBC reports, prosecutors are now considering whether there are grounds for criminal charges.
Aurelien Hamelle, the lawyer representing Prince William and Catherine, said the scenes captured were intimate and personal and had no place on the front page of a magazine.
The injunction, applied for on Monday, September 17, issued by a court at Nanterre, Paris, does not cover publications outside France.
Do you think the French magazine will give up the photos or pay the fine?
Read More
Filed Under: