Mineral Point, Wisconsin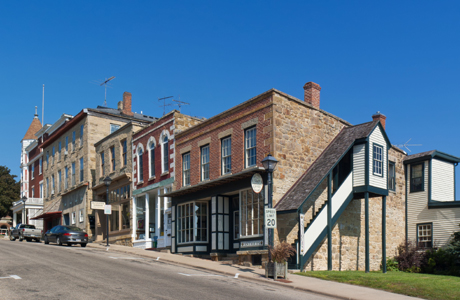 Figgyhobbin, a beef and raisin pasty, is a specialty of Cornwall's distinctive cuisine that has migrated to the tiny town of Mineral Point, Wisconsin. The town was settled in 1827, attracting Cornish miners as their own mines began to run down. The Cornish miners wrote home about the nearby rich, fertile prairies, prompting their farming cousins to follow.
While Mineral Point now relies on tourism, Wisconsin's Cornish connection flourishes. The Cornish Society of Greater Milwaukee was founded in 1985 to preserve Cornish heritage and stimulate interest in the county's traditions and culture. The society awards a yearly scholarship and participates in ethnic festivals in Wisconsin.
Read More
Filed Under: