Chicago, Illinois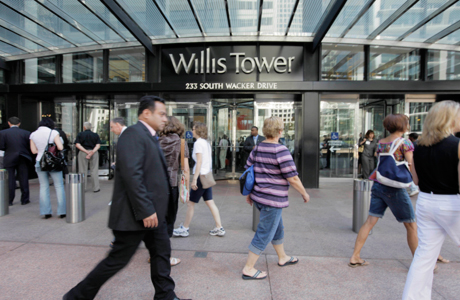 Chicago's many parks, free zoo, vast lake, hip restaurants, seemingly endless festivals and amazing architecture have all helped to create a busy British community of 500,000 people employed by big names like HSBC, Aviva, First Group and Dyson.
The annual British car festival is a fixture that builds on a history that dates back to Charlie Chaplin making his classic film The Tramp in Chicago. In 1964, the Rolling Stones recorded their first U.K. No. 1 hit, "It's All Over Now," at Chess Studios on South Michigan Avenue.
But the British stock plummeted three years ago when the London insurance firm, Willis Group, renamed the iconic Sears Tower, America's tallest, after itself. That sparked a storm of protest, but it is now an established part of the landscape.
Read More
Filed Under: