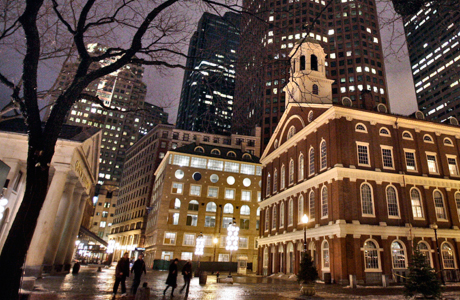 Editor's note: This post is brought to you by Up to Speed, a Hulu original series from Richard Linklater (writer/director of Before Sunrise, Waking Life, and Dazed and Confused), which follows tour guide Timothy "Speed" Levitch as he crisscrosses the U.S. visiting what he calls "the monumentally ignored monuments of America's cities."
Click the image below to view the trailer for Up the Speed:
Speed has inspired us to take our own digital scenic tour through these purple mountain majesties and amber waves of grain with one goal in mind: uncovering Britishness! Mind the Gap columnist William Kay gives us snapshots of the most quintessentially British towns in America.
We are witnessing a new British invasion. In a growing number of U.S. cities Brits are unpacking their soccer and cricket kit – and they are quickly followed by stores selling HP Sauce and Colman's Mustard.
Here are ten of the U.S. cities that have most successfully succumbed to the Brit embrace.
Read More
Filed Under: