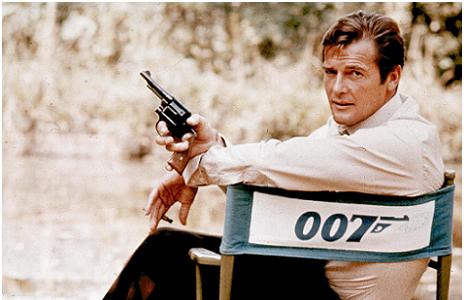 James Bond star Sir Roger Moore discusses his violent first two wives on Piers Morgan's Life Stories, according to The Telegraph.
Moore taped an interview with Morgan on Saturday, September 8 which will air on Friday, September 14. The longest serving 007 discusses his four marriages, his career and that tricky raised eyebrow.
The actor said his first marriage, to ice skater Doorn Van Steyn, was often violent and alleges she once threw a teapot at him.
Moore tells Morgan in the interview, "She would scratch me. My mother was always petrified when I went home to see that I had more scars."
He went on to say that Van Steyn once even attacked a doctor who was treating him. He said, "I cut my hand open once and we went round to the local GP and she said to him 'Aren't you going to do anything?' and punched him."
He humbly notes, "Which made a change, because normally she punched me."
The pair divorced in 1953 and Sir Roger married singer Dorothy Squires, who also attacked him. He told Morgan she had "a great temper" and once hit him on the head with a guitar.
What do you think of Moore's revelation?
Read More
Filed Under: