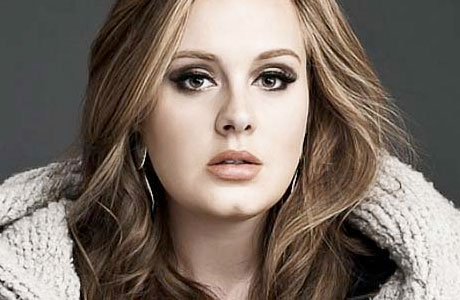 It might be a bit premature to make an announcement as neither Adele nor MGM, the film studio behind Sam Mendes' Skyfall, has officially confirmed who will be recording the theme song for the next installment of James Bond but the internet is abuzz. After a year of rumors, Total Film is confirming the new track, also entitled "Skyfall", will be in fact sung by Adele.
Let's look at the clues:
1) Adele was spotted at an MGM recording studio.
2) Adele was seen at London's Abbey Road Studios.
3) Adele co-wote the song "Rumor Has It".
What else do you need as proof?
A handful of online publications have picked up this story and ran with it. It started as a simmer and is now at a full blaze with IMDB and Rolling Stone Magazine reporting the story based on Total Film's original snippet.
It could be a hybrid of the telephone game and people willing it to happen, "If we say it enough, it will happen." As well, it may be 100% true and we just need to wait to hear from the source herself. Or, wait until the movie hits theaters. Whichever happens first.
Skyfall is scheduled for release on November 9 in the U.S.
Would you like this rumor to be true?
Read More
Filed Under: