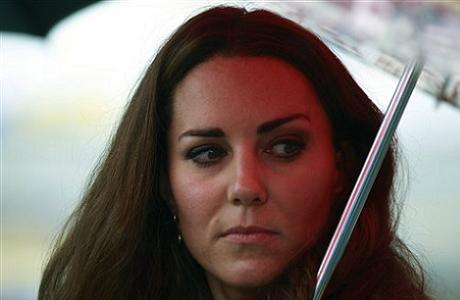 The battle over the topless photos of Catherine, Duchess of Cambridge being published escalated today with the royal couple beginning court proceedings and police preparing a search for the photographer responsible, reports The Independent UK.
Valerie Suau, a freelance photographer who has admitted to taking photographs of the couple on holiday, is reportedly in hiding.
Under French law the consequences of publishing the pictures could be a one-year prison sentence for the editor of the magazine, Laurence Pieau, and the same for the photographer according to The Independent. The case will be heard in Paris at the Tribunal de Grande Instance de Nanterre.
The royal couple, Prince William and wife Kate Middleton, is seeking to have the issue of the magazine containing the holiday photos removed from circulation, reports BBC News. A fine could run up to £36,000.
The photographs have been published elsewhere with an Italian magazine, Chi, running a 20-page spread including 18 photos of the duchess and three topless photos on the cover alone, reports Sky News.
The headline read: "Kate Middleton Court Scandal – The queen is nude!"
The palace stated no decision has been made on whether any action should be taken in Italian courts.
Sky reports, lawyers for the couple will also be in the civil courts seeking damages and an injunction preventing further publication.
Do you think there will be prison time?
Read More
Filed Under: