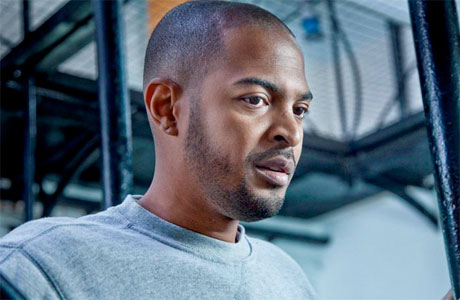 Warning: if your only experience of Noel Clarke's work has been as Mickey in Doctor Who, you may find some of these clips a little hard going. He has carved out a career as an actor, writer, director in a series of tough projects depicting inner city life in all of its gruesome reality. As a result, some of these clips are extremely NSFW.
Having said that, here's a really early sighting of our hero, in the fairly self-explanatory 1999 British show Metrosexuality:
A year later and he's doing some quality running away in The Bill (see if you can also spot Reggie Yates, who you may remember as Martha Jones's brother):
http://www.youtube.com/watch?v=6c7z6maIhwM#t=3m00s
Around 2004, Noel could most often be found making cameo roles in uniform dramas like Casualty, Holby City Judge John Deed, and A Touch of Frost:
Noel's first big recurring TV role came in the resurrection of a British TV classic. Auf Wiedersehen Pet. But all the time he was working on writing (and starring in) his first feature film, Kidulthood, which came out in 2006, a year after Mickey Smith's girlfriend Rose Tyler disappeared off with a stranger in a blue box:
Two years later, and he got to direct the equally striking sequel, Adulthood:
And here he is larking about in a 2007 series called Dubplate Drama:
A starring role here, in the short movie Reign of Death:
And 2009's Doghouse, which could possibly handle being a little more PC:
And the equally gruelling (but more conventionally horrific) Heartless:
Here's a brief cameo in the Ian Dury biopic Sex & Drugs & Rock & Roll (which also featured Arthur Darvill):
Before another self-written, self-directed role in 4.3.2.1:
Sticking with the gritty drama, here's 2011's Screwed, about a returning war veteran who takes a job as a prison guard:
And here he is in 2010, mugging Ben Kingsley for a fraction of his loose change, in a public information film about the Robin Hood tax campaign:
Earlier this year, there was Storage 24:
But the most exciting news is that he'll be appearing in the new Star Trek film, with no doubt a few more street-level tales to tell before he's done.
Read More
Filed Under: