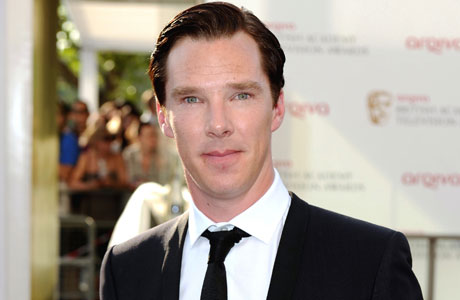 Jimmy Kimmel featured Sherlock star Benedict Cumberbatch in his late night monologue last night on Jimmy Kimmel Live. The comedian talked about TV celebrities gearing up for the Emmy Awards this Sunday, September 23 in which Cumberbatch is nominated for an Emmy in the Outstanding Lead Actor in a Movie or Mini-Series category for his role as Sherlock.
Kimmel just seemed tickled by the actor's uncommon name. He took it upon himself to send out a camera crew to interview pedestrians on Hollywood Boulevard asking, "Do you know what a Cumberbatch is?"
Oh, sneaky Jimmy. The question is a bit misleading as it should be "Who is Cumberbatch." But, it's all in the name of fun and surely Benedict Cumberbatch would have a smirk if he saw the clip.
One answer was, "Something rich people from England wear?" Close, they got the England part!
Another person guessed, "A batch of cucumbers." Crafty answer.
Do you think anyone knew the correct answer…
"What is a Cumberbatch?"


Do you think Mr. Cumberbatch will take home an Emmy?
Read More
Filed Under: