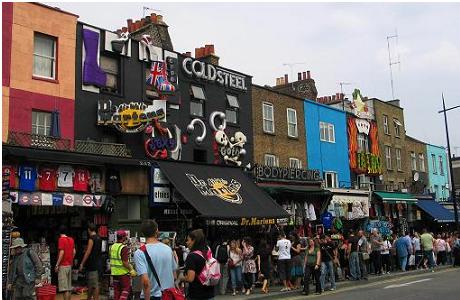 Picking a baby name must be hard. There are an infinite number of choices. Nick Lachey, lead singer of recently reunited 98 Degrees, and his wife Vanessa Minnillo announced they named their baby Camden, reports People magazine.
Five weeks ago Lachey's ex, reality TV star Kristin Cavallari and fiancé Chicago Bears quarterback Jay Cutler, named their baby … wait for it … wait for it … yep, Camden. Cavallari Tweeted today saying, "Apparently Camden is a popular name!"
Actually, it's not that common Kristin. Oh, was she being cheeky?
Are the American couples just coming up with this name because they like the sound of it or do they even realize Camden is a street and borough in London? It's named after the first Earl of Camden, Charles Pratt.
Gasp! Could you imagine if he was related to Spencer Pratt, the villain on Cavallari's former TV show The Hills? That would be too good to be true.
We digress … back to Camden. The area is known for colorful flea markets with little shops to twirl in and out of. It could be compared to the likes of Canal Street in NYC.
What other street names do you think the celebrity(ish) couples considered? Piccadilly Lachey? Oxford Cutler? Sure, sure, it could be based on Camden, NJ, but that would ruin the fun of the street name game.
If Victoria Beckham can name her firstborn Brooklyn, why can't they name their baby Camden? Doubt anyone in England would think to do so.
What do you think was the reasoning behind this name?  
Read More
Filed Under: