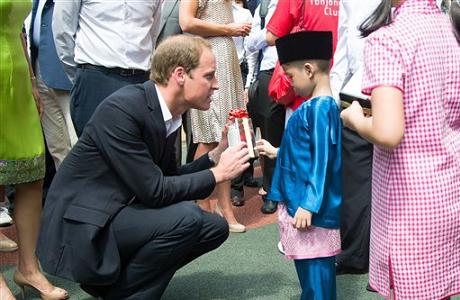 Everyone is on baby watch when it comes to the the Duke and Duchess of Cambridge. The newlyweds have publicly confirmed wanting children but no specifics.
Reportedly Prince William revealed how many children he would like, which is two, during the second day of the couple's Diamond Jubilee tour to Singapore, reports BBC News.
Corine Ackermann, 17, told BBC, "Someone asked him how many children he would like to have, and he said he was thinking about having two."
On a fun note, Jaz Heber Percy, 13, asked the prince what superpower he would like to have if he could be a superhero.
The prince replied, "That's a hard question – I'm not sure. I'll have to think about it. I think invisibility."
Kate Middleton agreed that she would need to be invisible too, "otherwise he would be able to sneak up on her."
The pair seem playful and to get on well with their young fans.
Do you think the couple will start having children sooner or later?
Read More