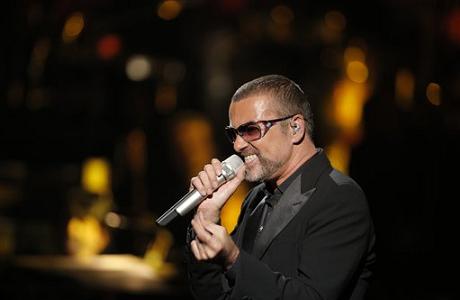 George Michael made his return to the UK stage with a live performance on Sunday, September 16 at Birmingham's LG Arena. He thanked the audience for coming out to see him versus staying in to watch X Factor on TV, reports GigWise.
Come on Georgie, you gotta "have faith! Faith, a faith, a faith" … in your fans.
Michael fell ill recently when performing in Vienna forcing him to take a break.
He made a joke at his own expense telling the audience, "I may be 70-years-old but I can still do it." In case you're wondering, he's actually 49.
He made an admission of sorts telling the audience, he may have "let people on to the fact that I actually watch X Factor. I only watch it because my boyfriend likes it."
He closed out the performance covering Rihanna's "Russian Roulette" as part of his encore.
What's your preference — live concert or X Factor at home?
Read More
Filed Under: